In the fall of 2021, Digital Architecture Team (DAT) of Turin Polytechnic University in Tashkent (TTPU) joined the "Traditional Bukharian Jewish Houses" project in the city of Bukhara to bring its own technical expertise to a unique project implemented by the International Institute for Central Asian Studies (IICAS) and Bukhara National University. Its funding comes from the World Monuments Fund (WMF).
The aim of the project is to utilize the latest digital technologies for electronic documentation and creating the best conservation practice guidelines for Bukharian Traditional Jewish Houses.
The first phase of the project was conducted from 25 of September and the first day of October of 2021 in the historical areas of Bukhara.
Only a cohort of students joined DAT under the strong leadership of professors from Civil Engineer and Architecture Department at TTPU in a joint collaboration with a specialist of IICAS. So far, the project members successfully reached the objectives put forward in the first phase of the project. 
The objectives were both to survey the three traditional Jewish Houses and to document them electronically with the usage of FARO M70 terrestrial laser scanner and other geodetic surveying instruments. It should be noted that these geodetic instruments were purchased in the framework of ERAMCA project which stands for Environmental Risk Assessment And Mitigation On Cultural Heritage Assets In Central Asia https://eramca.com/.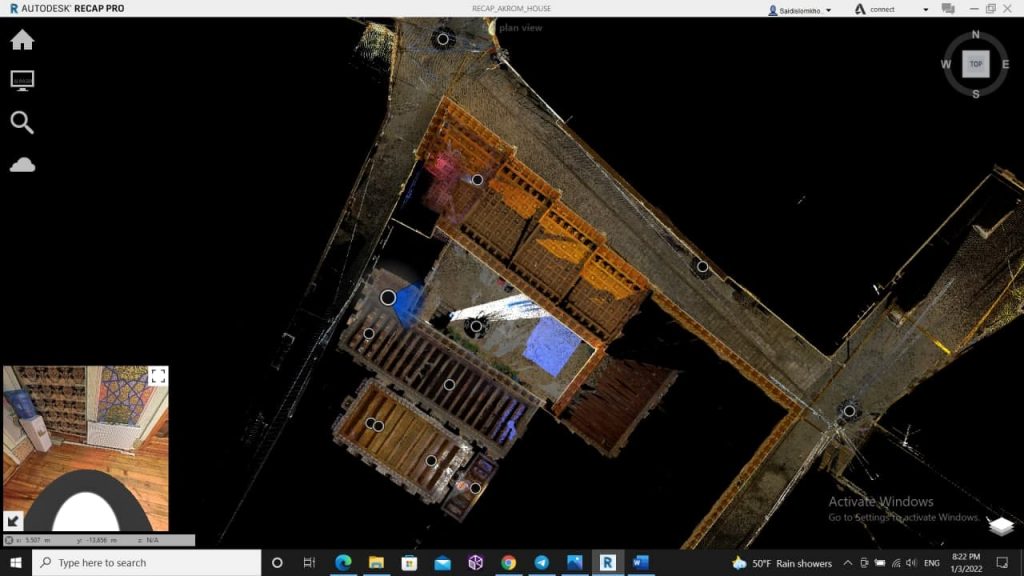 The second phase of the project is to be conducted in the summer of 2022 within the historical part of Bukhara, Uzbekistan. Details of the process of research and structural modeling of buildings.